We are excited to share with you a Carsyeah.com podcast generously offered to us by Mark Greene. Come take a listen. Mike Renner has had his share of competitive racing but has also become one of the premier driving coaches at the BMW Performance Driving School and coaches new drivers, racers, F.B.I. agents and Secret Service members who are assigned the task of presidential protection.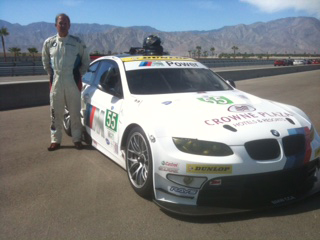 Mike Renner is a professional driver for BMW and is responsible for corporate sales and the BMW Performance Center in Greenville South Carolina. Mike began racing in 1983 and has competed in a variety of classes including GT, showroom stock, improved touring and sports racers for the past 27 years. He started instructing at the BMW Performance Center just after its opening in the fall of 1999. Mike received international instructor certification in basic, advanced, advanced M vehicles, intensive, perfection, and racetrack. Included in Mike's duties as a driver for BMW is the opportunity to drive BMW racecars from their historic fleet.
SHOW SPONSOR
NOCO Genius Boost Jump Start – Here.
"Life is like driving. Focus on where you want to go and not on the obstacles along the way."